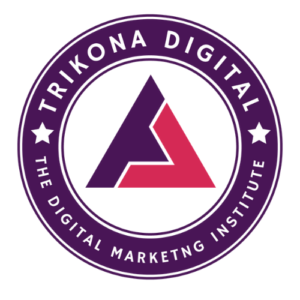 The course is designed for students, business owners and job seekers. if you are one of this people you are highly suggest to join the training program. once you join, you will be able to practically implement the knowledge on your business. if you are a student you will be given live projects to handle.
There are 30+ modules in the course but some of the important module are Facebook Ads, Google Ads, Website Development (Without Coding), Local SEO, SEO and so on.
you will be deeply understand how to use this platforms to grow business. the course starts from basic and goes to advances level where you will be able to the same digital marketing which other companies are doing like amazon and flipkart.
to know more about the course curriculum on website. Trikona Digital is also the top rated digital marketing class in akola. (you can check reviews posted by students).
To join class please call us at 8788245253 or visit our office at Office No 6, Radhakrushna Complex, Next to SBI Intouch Branch, Gaurakshan Road, Akola.